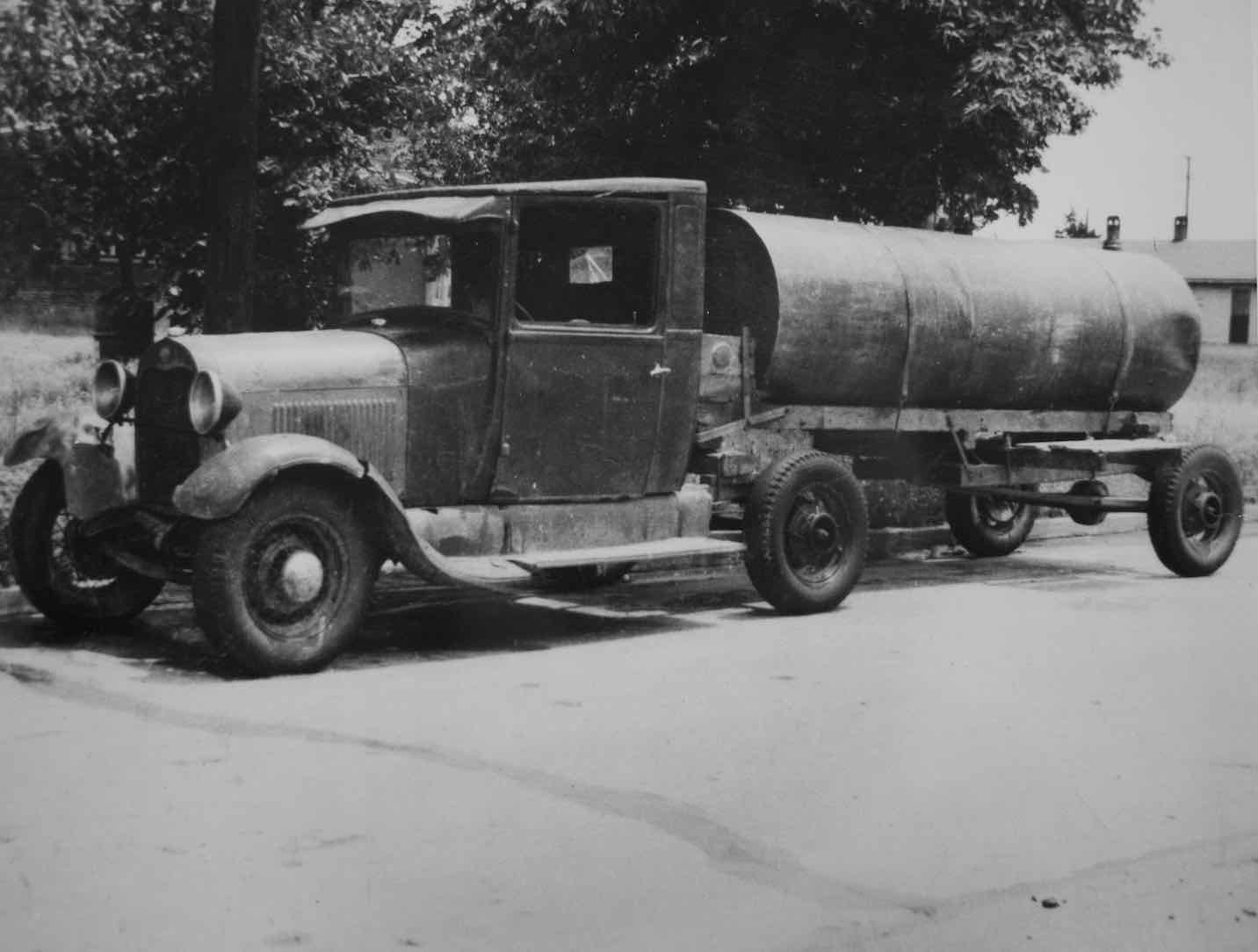 On July 12, 1932, Harold Groendyke hauled his first load of kerosene from Borger, Texas, to Beaver, Okla. He drove a two-axle Ford truck equipped with a 3,000-gallon tank mounted on a homemade chassis. That 110-mile, day-long drive pioneered the tank truck industry in the Midwest. It also started what has become the leader in safety, service and overall performance in the tank truck industry.
In 1935, Groendyke moved to Enid, Okla., to be closer to supply sources Champlin Refinery and Eason Oil, and in the late 1930s, Groendyke began operations in Ponca City, Okla.; Ardmore, Okla.; and Wichita Falls, Texas. Groendyke built the first truck stop in Enid in the late 1940s. And the 1950s ushered in decades of unprecedented growth, as we purchased intrastate authorities to expand the company's footprint into Kansas, New Mexico, Colorado and Louisiana. Groendyke also purchased Texas Statewide Petroleum and Petroleum Products Authority and built terminals in Dallas and Houston. As the company grew, Harold stayed focused on the importance of people. He fostered a culture of respect, integrity and community that lives to this day.
In 1960, we moved our corporate offices to our present location on Rock Island Boulevard in Enid. In 1965, we hauled our first load to Mexico, and in 1988 we made our first delivery to Canada. Groendyke is still family owned. Family members make up most of the board, and John D. Groendyke, son of founder Harold Groendyke, serves as Chairman.
Over the years, our care and concern for customers, the motoring public and our employees has gained Groendyke attention as a leader in safety. A founding member of National Tank Truck Carriers, we are the only carrier to win its North American Safety Champion Award for best overall safety record and program in the country eight times. Our first win came in 1973, followed by our second win in 1975. Groendyke also won in 1990, 1991, 1999, 2000, 2016 and 2018. We've also won numerous American Trucking Associations safety awards, including Safety Director of the Year, and hundreds of state, insurance and industry awards for safety and service.
In 2019, Groendyke expanded its footprint into the Southeast with the acquisition of McKenzie Tank Lines, a family-owned carrier based in Tallahassee, Fla. And in 2022, Groendyke acquired Georgia Tank Lines, expanding Groendyke's footprint to the Atlanta metropolitan area.
Today, with 40 terminals in 15 states, Groendyke Transport is one of the largest tank-truck carriers in the United States. We haul more than 390,000 loads annually of specialty and industrial chemicals, refined and aviation fuels, and asphalt throughout the United States, Canada, and Mexico.
We are still building on the pioneering spirit, innovative achievements and people focus of our founder, Harold Groendyke. We are committed to providing safe, superior logistics services to consistently deliver value to our customers.