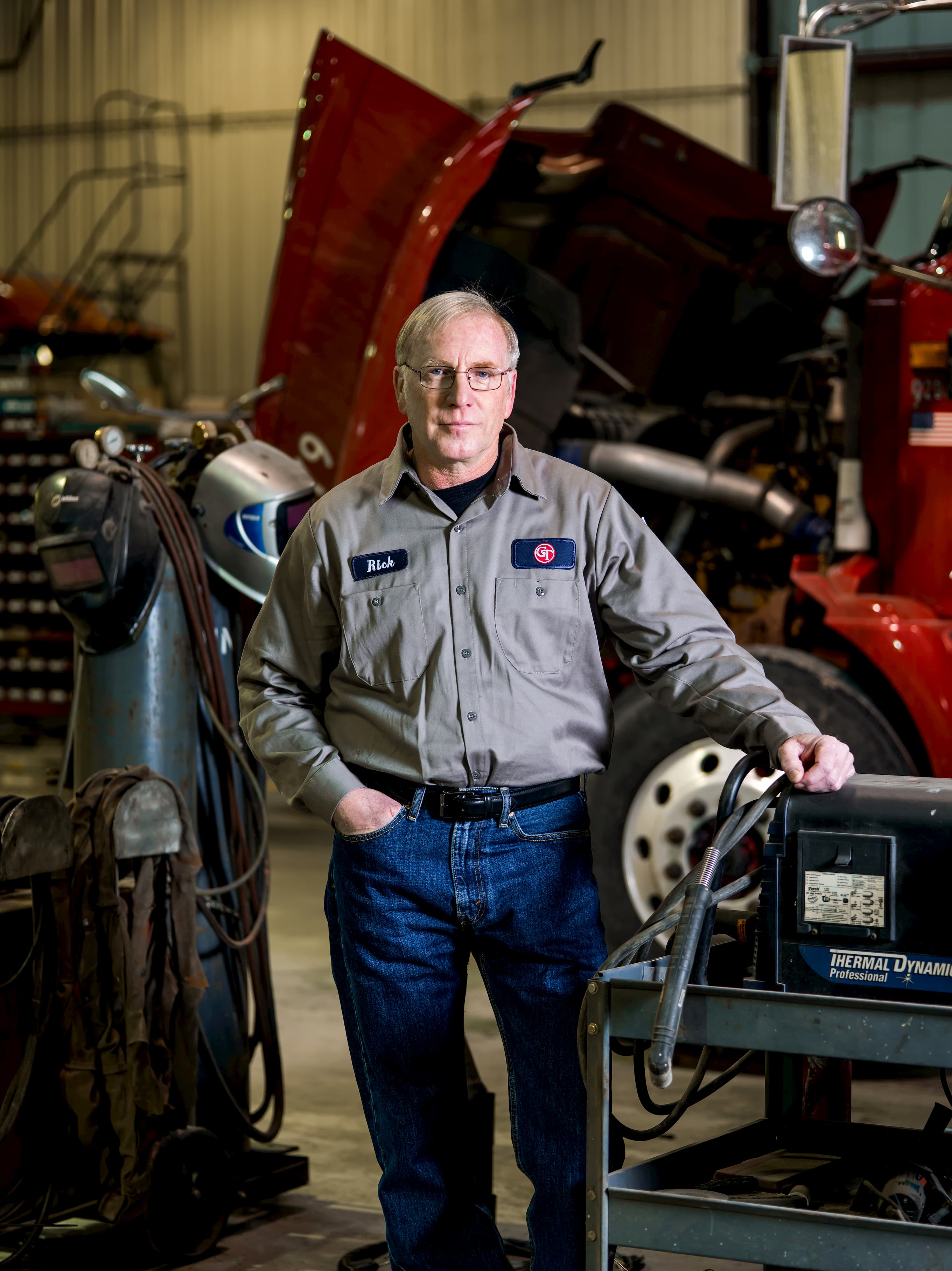 Whether an employee or a customer, we strive to be the trucking company you want to grow with. We're committed to our employees and customers, the people who make us successful.
Our people are widely recognized as the safest, most professional, knowledgeable and courteous in the industry. The tank truck industry requires highly skilled professionals, and we believe our company is comprised of the top 1% of the top 1%.
That's because we make every effort to hire the right people and keep them. We care about our employees and their well-being. We work hard to make sure we offer comprehensive benefits, and we regularly evaluate our employees' pay, including our driver pay. We also place a premium on relationships. Our management staff is continually trained in self-awareness and improving their social and emotional intelligence to better interact with a diverse array of people, personalities and backgrounds. As proof of its effectiveness, Groendyke regularly has a turnover rate less than half that of the industry.
At Groendyke, we are a community of like-minded people working together toward one goal, our brand purpose – Set the Standard of Excellence to Responsibly Drive America.
Our Mission, Vision and Values
Vision
The trucking company you want to grow with.
Mission
Provide safe, superior logistics services to consistently deliver value to our customers.
Values
Safety: Maintain safety as our top priority.

Leadership: Strive to be the industry standard.

Integrity: Exercise integrity in all we do.

Respect: Treat everyone as we would like to be treated.

Change: Accept and adapt to an ever-changing industry.

Growth: Invest profits to support our business and our people.